---
☢Introduction☢
---
And you thought the plane ride was bad..?
Greetings, comrade! (Right? That seems what you'd refer to another also fighting against an army of bloodthirsty monsters...) Our story will begin on
Day 00
, also known as the day of the outbreak. How did you end up in such an unfortunate place at such an unfortunate time? Did you think now was a good time for a vacation? Are you visiting family? Or are you just one of the poor souls that happens to live dead smack in the middle of this new found battlefield? Well... in the end, it doesn't really matter. You're screwed. We are all here, and we have one goal... survive. Can we work together? Or will you take my life in order to loot my body and further your own success?
I personally hope it ain't the latter...
---
☢Rules☢
---
Do your best, kid!
1 - Take the time to read all information before entering. Get a feel for the world and what you're getting into!
2 - Respect the individual. Don't control someone's character without permission, fight fairly and treat others with the same amount of respect you wish to be treated with.
3 - Any issues, please contact me via PM.

---
☢Background☢
---
There's no waking up from this nightmare.
Tokyo, Japan
A dense, concrete jungle with over 13 million in population. Not.. the place you want to be during an outbreak, but hey! It is what it is! And our luck is terrible~!
Day 00
Unsure of how exactly it all started, news comes out that a massive brutal attack broke out in the city. Two deranged women were said to be ripping off limbs and taking part in cannibalistic acts. The police are on the scene, and the city watches in terror at what comes next...
---
☢Character Skeleton☢
---
Please PM me your character sheet with the title "Zombie Kibble" and await approval before posting within the roleplay! I will get back to you as quickly as I can.
[Character Picture]
Name:
Age :
Date of Birth : Month and Day
Employment :
Height :
Weight :
Body Type :
Eye Color :
Hair Color :
Personality:
Likes/Dislikes:
Equipment:
Abilities:
History:
Extras:
Last edited by Rocket on Wed Jun 03, 2015 10:56 am; edited 3 times in total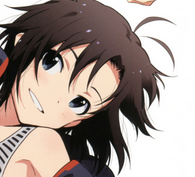 "Ahh~, boy did I need that after a thirteen hour flight!" Sighed Aubrey, who had plopped herself down on the floor of the hotel room. Using only one hand to towel dry off her hair, the other felt around the tatami mats. "Look at these! Look at this room! Look at these futons! This is perfect~!" It's hard explain the kind of feeling a weeb gets when she is sitting inside a world she only knew from afar. Other, more foreigner friendly hotels were available, but this was exactly the kind of experience she wanted. "I know we aren't gonna spend much time in here, but this is perfect, and for such a cheap price too!" Absolutely beaming with joy, she flicked on the television out of curiosity, just to see what she could find, but as she scanned through the news channels she knew she wouldn't understand, a pattern seemed to be happening. Every channel was the same footage, some had different angles but they were all reporting on the same story and the tone of each announcer grew more and more concerned and serious.
The stressful tone and sound of helicopters, police and crowds screaming only made the ignorant American tense. "That's Ikebukoro Station... where we just got off a few hours ago..." It wasn't even a twenty minute walk from here to there... this big accident (or whatever was going on) was just a few blocks away? That's when her skin began to crawl and she banged her hand on the ground, summoning her brother from the hall where he was putting away his luggage. "Hey, hey, hey, hey! Come here, come here! I need you to translate this!" Sure, he was no expert, but he would be able to decipher most of it. "Something's going on at the station we were just at!"
Pale blue eyes were glued to the television screen as the camera angle zoomed in on the scene. Two women, covered head to toe in blood were stumbling toward the street, the scene cut off by police cars and armed officers. The noises they were making were unnatural, animalistic... as they stumbled closer to the edge of the line. The officers were shouting at them, the screams getting louder until gun shots were fired through the chest of each woman. They both fell, stumbling to the concrete. Shortly after, the officers moved in, but almost as quickly as they did, the two women who were just shot with enough lead to surely kill... came to their feet once more..
"What... the..." Aubrey's jaw hung agape as she watched in awe.
Last edited by Rocket on Wed Jun 03, 2015 10:55 am; edited 2 times in total
"One... two...three!" Ian said out loud as a countdown to pick up the heavy suitcase. Struggling to keep his balance while holding the suitcase, he eventually was able to lift it up high enough to place in the little closet in the room they had. "We have plenty of time to put the rest of the luggage in here, after that flight I wanna relax a little..." he thought to himself. Ian could here his sister in the main area where the tv was, peeking around the corner he saw her laying on the ground. He still couldn't believe it. They were finally here, after all those long nights and early mornings the money finally paid off. Everything from here on out could only get better and better.

Ian had returned moments later to try picking up the rest of the luggage, lightest bags first. But it wasn't long before he heard his sister call out to him. Immediatly dropping the bag he was holding he peeked around the corner to see his sister so very focused on the television. "Whatcha watching? some anime? I won't be able to translate all of it you know! he said with a chuckle. But he was quickly cut off by hearing something happened at the station the two had just got off from and to their hotel. "Are you sure it's the same station? Maybe this is just another one of those craziest shows Japan seems to have. Lemme see if I can find something we can watch! like maybe one of the current airing ani-" Ian stopped mid sentence. As he changed the channel the same broadcast was on the tv, this must be some kind of error he thought, as he continued to flip through the channels and the same thing appeared over and over again. What...the...pausing and putting the remote down he sat down next to Aubrey and tried to figure out what was going on. Ian couldn't read everything that was happening, or even fully understand the man on the tv, he was talking too quickly so he listened for key words. "Virus... the dead... warning... lock house... do not interact... contagious..." Ian stopped listening for a second and stared at the screen, this all sounded familiar from all those video games and shows he watched. The screen showed two police officers shoot two woman in the chest that were covered in blood, as they got closer the two shot victims got back on there feet and looked as if nothing had happened to them. "Is this a joke...?" It had to be. Zombies? here? that was all just made up stuff seen in video games, there's no way a virus like this could actually exist! Ian now felt butterflies in his stomach. This couldn't be happening! He turned to look at his sister, worried, then back to the television to listen some more."Do not feel pain... eat flesh... remove head..." This had to be some kind of joke. "Zombies? do you think this is all true? I mean we just got here so how did we not notice it?" Ian's fist tightened. "We passed by that convenient store that was just around the corner from our hotel... d-do you wanna go down there and see what they got? I'm a little hungry... plus we can see if this is all real or not." standing back on his feet, Ian looked towards the door then back to his sister as he extended his hand out to help her up. "We can bring something heavy or blunt just encase." He said as he looked at all the luggage.



Posts

: 13


Join date

: 2015-05-31


Age

: 27


Location

: My head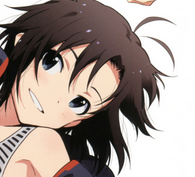 You know that feeling you'd get in school, when you'd sit down in class and as you rummage through your bag it suddenly dawns on you that you left your project at home? That cold sweat kind of sensation where you panic and try not to implode? Yeah... that was the feeling washing over Aubrey at that very moment, but multiply it by a thousand.
"But Ian..." Her hand absentmindedly reached out for the sleeve of his shirt as her eyes continued to glue to the television screen. "What if... this is true..?" Her throat was suddenly dry as she tried to swallow her fear down harshly. Could it really be that dangerous outside? Either way... she couldn't just sit here and wonder... if it wasn't that far away she was going to have to see for herself.
With a deep breath she came to her feet and nodded at her brother, "Alright, let's go. But don't grab anything suspicious. If this does turn out to be one big joke, I don't want to look like some paranoid foreigners who play too many video games." Her eyes peered around the room until she found an umbrella. Grasping it in her hand, it was metal framed with clear plastic. It probably wouldn't do much of anything... but it was something. And holding something in her hands rather than nothing made her a bit more at ease. "Okay, ready..?"
"I'm sure this is all just a big joke. Or even a festival. But I just want to make sure..." Ian said, trying to sound as confident as possible, I mean he was the one who was so hooked into Japanese culture, he should know what's really going on here! Looking around the room for anything that could be used as a weapon, the first thing that came to mind was the leg of the table that the television was on. But Ian couldn't just go break a table, for all the know none of this is real, and then what? they damaged property. It should be something he brought along with them. Quickly, Ian went over to where all the luggage was and started opening them all, searching through everything, hands shaking, he finally came across something that was somewhat usable. The entire suit case. Ian emptied it all out and pushed the clothing to the side along with the other suitcases and stood back up. "Okay." looking over to his sister, he saw she was holding a umbrella in her hands as tight as she could.

Ian walked towards the door and stood by it until Aubrey was ready to go. Hand on the handle, Ian turned around and made eye contact with Aubrey. "No matter what happens... if this is a joke or not, we do not split up at all. Okay? We stick together." Ian slowly turned the door handle so it was open, then reached his hand out and grabbed her hand. "When we're out in the hallway and in the building, lets act casual unless there is a zombie in here okay?" slowly opening the door completely, Ian and Aubrey walked out of the room they had just settled in and into the hallway.

It was quiet. No noise, nothing. This was only making things worse on the two. But it could just be everyone is out enjoying the festival or whatever was going on. Ian quickly checked behind them to the end of the hall and proceeded to the entrance with the clerk. As the two neared the start of the main room, Ian quickly peeked in, nobody was there. Not even the lady who had greeted them at the service counter. Again, this meant nothing yet, but just a local or somebody to talk to would have made everything alright. Letting out a loud sigh, Ian and Aubrey walked towards the door entrance and he put down the suit case he was holding. This was where they found out what was happening. Zombie Apocalypse, or a joke. It was so hard for Ian to bring himself to grab the door handle even. He could tell his sister was terrified just by the look on her face. The only time she ever looked this frightened was when they were back at there parents house and when there father would take his anger out on them instead of his wife. This trip was made so Ian would never see that face again, and yet here it is, on the first day they arrived, within the first few hours of the trip. This needed to end right now.

Summoning up all the courage he could, Ian slowly opened the door, just enough to see outside. It was bright so the sun made things a little harder to see. With the little he had opened it was almost impossible to see anything other then what was right in front of him, so he opened it a little more, and a little more, and just enough so his entire head stuck outside. Ian was quickly greeted with distant groans and moaning sounds. His heart dropped as he looked in the direction of where the noise had come from. In the street all he could see was death. Blood, crashed cars, and the infected, shuffling around the streets, coated in blood. Ian was in shock. It was all true. This was actually happening. An actual outbreak had occurred right here in Tokyo. This was it. The end of the world. Ian pulled his head back in quickly not to be seen and closed the door without making a sound. Quickly turning around, he saw the look on Aubrey hadn't changed. "Aubrey..." he said now directing his eyes towards the ground. "This is all true. It's actually happening... they're zombies. It's not some crazy festival or some joke, the dead are actually walking the streets!" Ian said making sure it wasn't loud enough.

Once the two had collected themselves, they still needed to get out. They didn't have any food and they needed to survive. This wasn't going to be the end for them. Finally letting go of Aubrey, he picked up the suitcase once more and grabbed her hand again and slowly opened the door and peeked out. "On my mark, we move. Okay? " He wanted to wait for as many of the undead to not see them make their move as possible. As soon as most of them were not looking Ian whispered as loud as he could "Now!" as the two darted off to the left.



Posts

: 13


Join date

: 2015-05-31


Age

: 27


Location

: My head





Similar topics
---
Permissions in this forum:
You
cannot
reply to topics in this forum